About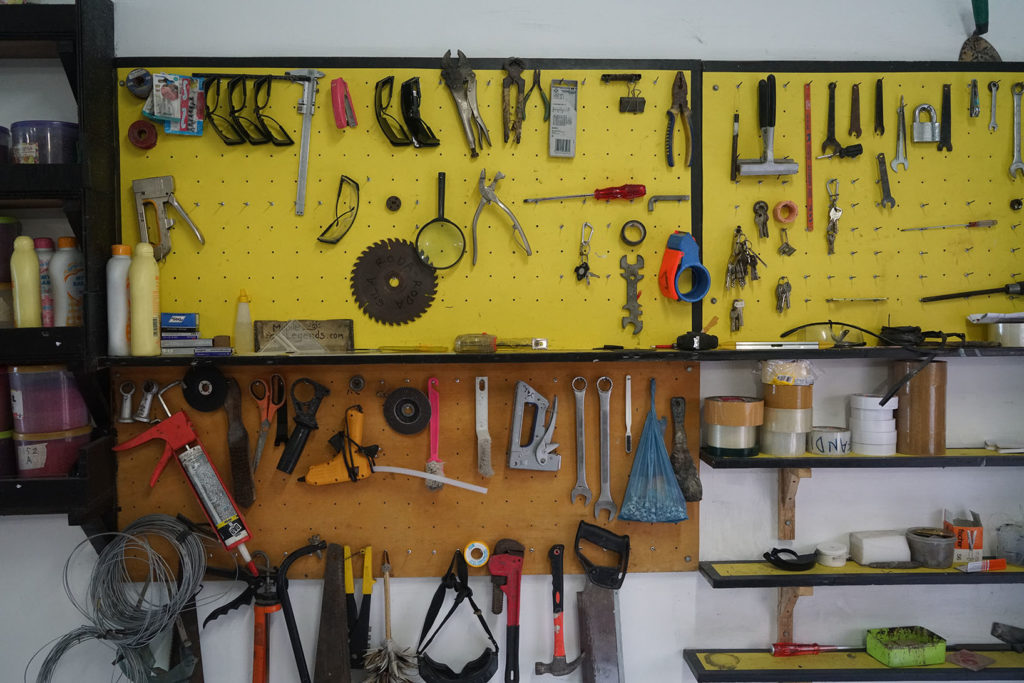 Yogyakarta, long regarded as the cultural and artistic epicentre of Indonesia, has seen the prolific rise of residency among highly respected contemporary artists throughout the years. A plethora of acclaimed names of the arts community, both regional and international, have migrated to the capital of Indonesian contemporary art to sophisticate their practice and expand their network.
Yogya Art Lab (YAL) was established in 2012 by contemporary artist, Yunizar, to offer a stage for artists of all skill levels to produce works outside of their existing oeuvre. YAL specialises in identifying and developing progressive artists, whose works transcend the traditional conformist art forms. Living and working in close proximity meant each artist was inspiring another and inciting a sense of adventure in artistic practices. YAL allowed artists to work closely with craftsmen beyond areas of their expertise; artistic collaboration that married novelty with experience to create art that pushed the boundaries of tradition. This allowed the success of YAL in shattering the ceiling of orthodox artistic practices both individual and collective.
Through the tireless artistic production and collection by the lab's resident arts practitioners, art collectors hailing from all over the world have contributed to the bolstering of novel and experienced international talents who have come to YAL to hone their skills. The unadulterated artistic process however, is made secondary by the glamour of millions saturating the art market, an unfortunate by-product of success. YAL shifts the spotlight onto the creative and technical aspects of art creation, offering a peek into the mechanics of the flourishing art industry.
The lab now primes the market by producing works of the utmost quality, its foundry focusing on bronze as a medium to create collaborative works with some of the region's most famed contemporary artists as well as acclaimed international artists. The foundry is one of the very few in Indonesia that specialises in fine art casting using a lost wax ceramic shell method, enabling visiting artists to retain an outstanding level of detail from the original works formed both in wax and clay and enlivening the intricate sculptures of renowned artists such as Yunizar himself and American artist Ashley Bickerton.
YAL provides artists the means with which they are encouraged to explore and experiment with unpracticed mediums, while introducing them to new methods of creating works in an effort to broaden their practice and bolster their reputation and artistic potential. This purpose is epitomised in YAL's ongoing partnership with Australia-based Singaporean multimedia and installation artist, Suzann Victor. Since the dawn of this productive collaboration in 2016, Victor has wholeheartedly trusted YAL to assist with the execution of the artistic process that has successfully resulted in the formation of her famed crushed glass series of works.
Other artists that frequent the lab are Beijing based visual artist Wei Ligang, Singaporean sculptor Jason Lim, who works primarily with clay, and Philippines native visual artist Jigger Cruz, who has started to experiment with bronze casting in partnership with YAL. Many of these contemporary innovators have been shown in esteemed regional art fairs, such as Art Fair Tokyo, Art Basel Hong Kong, and Art Stage Singapore.